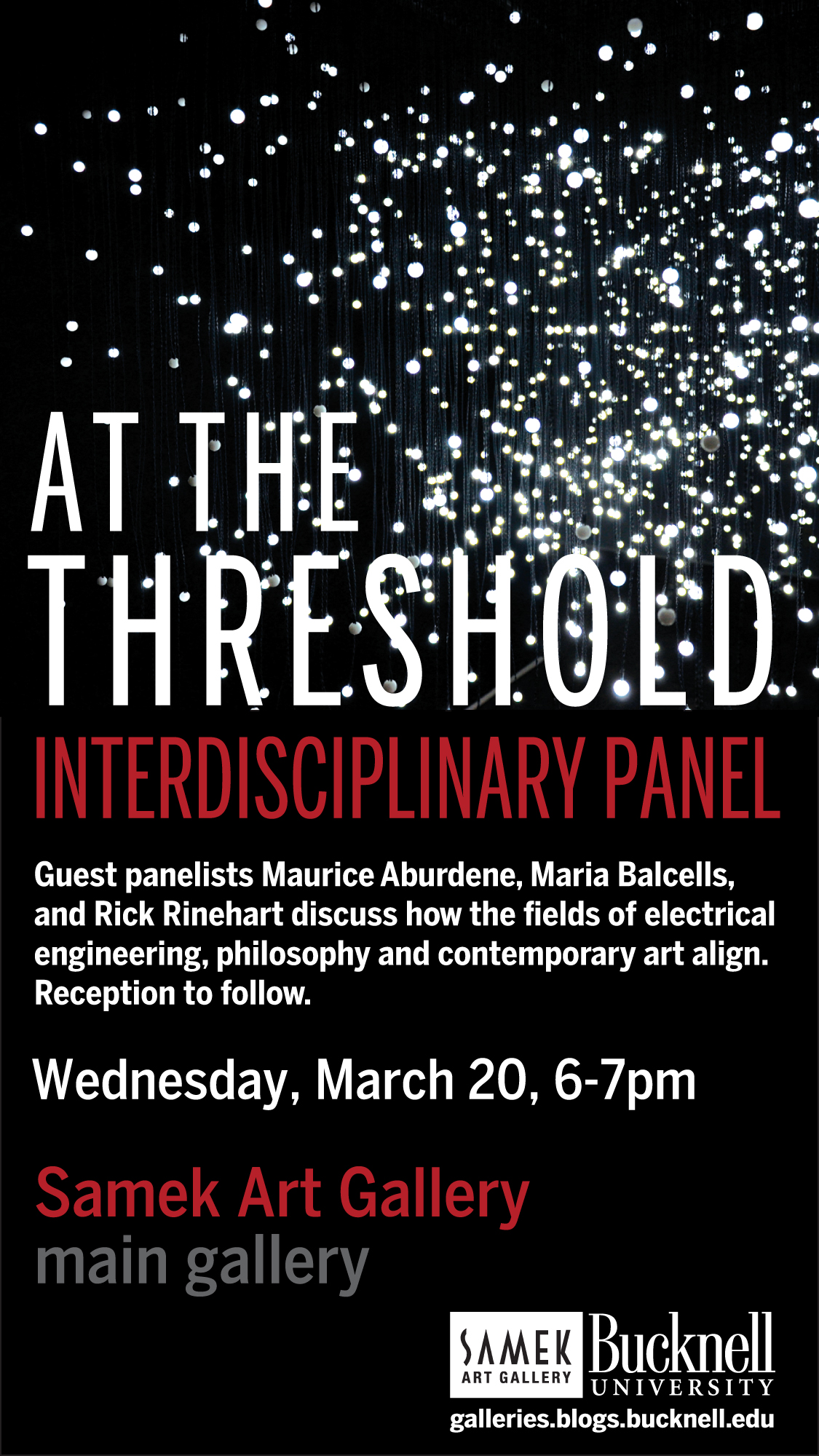 Maria Balcells of the Philosophy department will be joining Samek Director/Chief Curator Richard Rinehart and Maurice Aburdene of Electrical Engineering for an interdisciplinary panel discussion at the Samek Art Gallery (LC, 3rd floor) this Wednesday, March 20th from 6-7 pm.
The panel will discuss the Samek's current exhibition by electrical engineer and new media art pioneer Jim Campbell, and the exhibit's relationship to art, engineering, and perceptions of imagery and time. Professor Balcells will speak on the notions of our consciousness and how Campbell's use of electric engineering "fools" our minds, so to speak, on how we perceive an image. Professor Aburdene will discuss and show demos of the processes behind electronics. Finally, Rick Rinehart will give an overview of the new media genre and how this form of art crosses disciplines.
Please join us for what will be an interesting and insightful evening. Feel free to invite any other potentially interested folks as well! A reception will follow in the gallery.
For more information, see: "At the Threshold": Interdisciplinary Panel
(Note: the original date for this event was 2/13/13, but it has been rescheduled for 3/20/13).